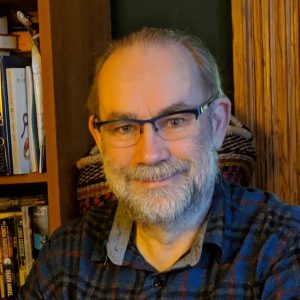 Hi, Steven J. Vaughan-Nichols here, I'm your host, Webmaster, chief bottle-washer, and editor in chief of Practical Technology. Welcome aboard.
On Practical Technology, I consolidate my coverage of technology and the business of technology from the many publications I contribute to. My particular focus is on operating systems, networking, Linux and open source, and entertainment technology and the businesses behind these technologies. On this site, you'll also find links to my current stories in other publications and copies of some of my more important older stories.
Who am I? I've been a business and technology journalist for over 30-years and I've written over 10,000 stories. Besides running my own freelance writing company, Vaughan-Nichols & Associates, and Practical Technology, I am a contributing editor at CBS/ZDNet, a columnist at ComputerWorld, and a writer for numerous other publications.
Before that, I was recently Editor at Large at Ziff Davis Enterprise. While there, most of my work appeared at Linux-Watch, Desktop Linux, and eWEEK.com.
In the past, I've helped launch three print magazines. These were Sm@rt Partner, where I started as senior technology editor and was promoted to editor at large; WebWeek (Later Internet World), where I was a columnist; and Inter@ctive Week, where I was sysop (read online editor). Since 1988, I've also had a career freelance writing about business and technology for magazines such as Byte, PC Magazine, eWeek, Computer Shopper, IEEE Computer, and ACM NetWorker and newspapers like The Washington Post.
Before I discovered that writing was more fun than programming, I was a programmer, network administrator, and e-mail administrator for NASA and the Department of Defense. I'm also a public speaker and I've spoken at Comdex, Networld+Interop, Seybold, LinuxWorld and numerous other technology trade shows. I'm also the former founding chairman of the Internet Press Guild.
I own no stock in any technology company, nor do I work for any such business. I also do not accept gifts from any company or group that I cover.
Want to know more about my career in painful detail? Visit my LinkedIn profile.